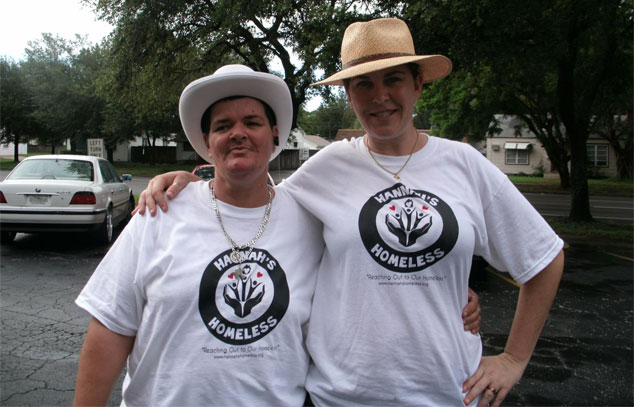 Hannah's Homeless is a not for profit organization registered in the state of Florida and based in St. Petersburg. We are a collective group of folks who work hard to provide support and services to help our local community. It's our goal to give back to our community and have the resources available to the people in our city who are today struggling with homelessness and/or addiction or mental health issues. Many of today's homeless deal with all of the above mentioned ailments and many are veterans of recent and current wars.
It's an honor to be able to help those less fortunate and we feel that it's our duty to try to be available for these folks. Gratitude is best expressed through action and we're counting on that being a contagious thing!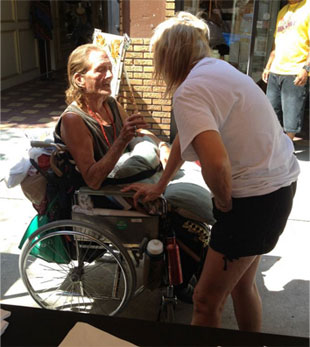 We have a goal to open up a drop-in center in downtown St. Petersburg by the end of 2014. The drop-in center will be a place for folks to come and get a meal, clean clothes, take a shower, use the phone, see a counselor, and use our resources to help with finding jobs, places to live, etc. This is a BIG goal and will take hard work, dedication, and a whole lot of help from folks like you! If you're interested in helping in ANY way at all, please fell free to email via the Contact Us link or call 727-564-3195. We'd love to hear from you.
If you'd like to contribute please donate please click here which utilizes PayPal, a safe and secure way to donate online. We also accept donations of gently used clothing, blankets, new and unopened toiletries, and canned goods or other non-perrishable food items. Please email us to make arrangements. We will pick up donations if need be.